The notion global health traditionally emphasizes a north-to-south perspective. At the University of Tromsø, The Arctic University of Norway, the east-to-west aspect is equally important, with Russia as a main focus.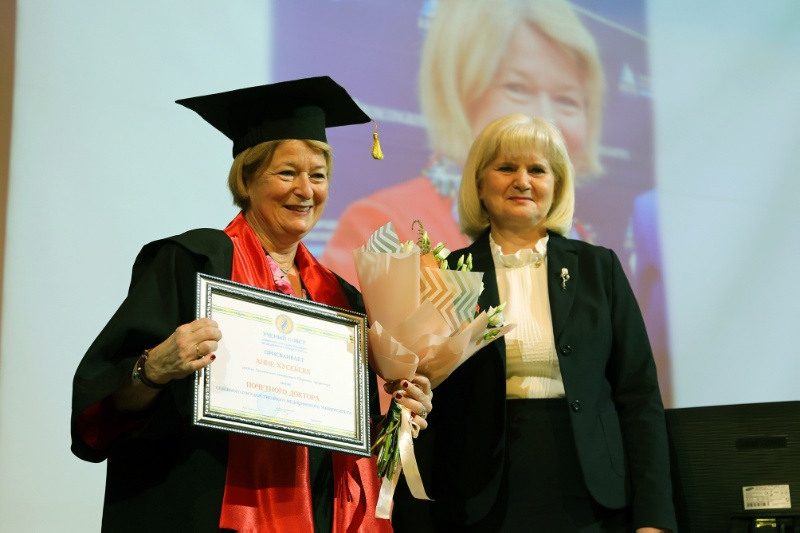 Rector Anne Husebekk (UiT The Arctic University of Norway), left, and Rector Lyubov Gorbatova (Northern State Medical University) in Arkhangelsk, Russia
Photo by: Karine Nigar Aarskog/UiT
Although more traditional global health projects take place at UiT as well, the majority of projects are with partners from Russian health institutions and authorities.
Developing joint education programmes at PhD level and finding ways to combat lifestyle diseases in Arkhangelsk, and sharing experiences in hypothermia treatment in Siberia are only some examples of cooperation that goes on between UiT and Russian collaboration partners.
Read more
Creating cooperation between east and west: common challenges in East
Siberia and Northern Norway (Article in Norwegian)
Rector at UiT, Anne Husebekk, appointed Honorary Doctor at two Russian
universities (Article in Norwegian)
Common challenges calls for joint solutions – finding ways to combat
lifestyle related diseases in Norway and Russia (Article in English)