This time the conference focused on primary health care, trauma, surgery, paramedics and cancer care.
Kristin Hanche-Olsen, Head of The International Collaboration Unit at Oslo University Hospital (OUH), is happy to announce a successful conference for the 3rd time. This annual conference started as an initiative from OUH to gather contributors to health and higher education in Ethiopia. It was organised by the Royal Norwegian Embassy in Ethiopia on 27 November 2018 in partnership with OUH, ALERT, Partnership for Change and Ahri.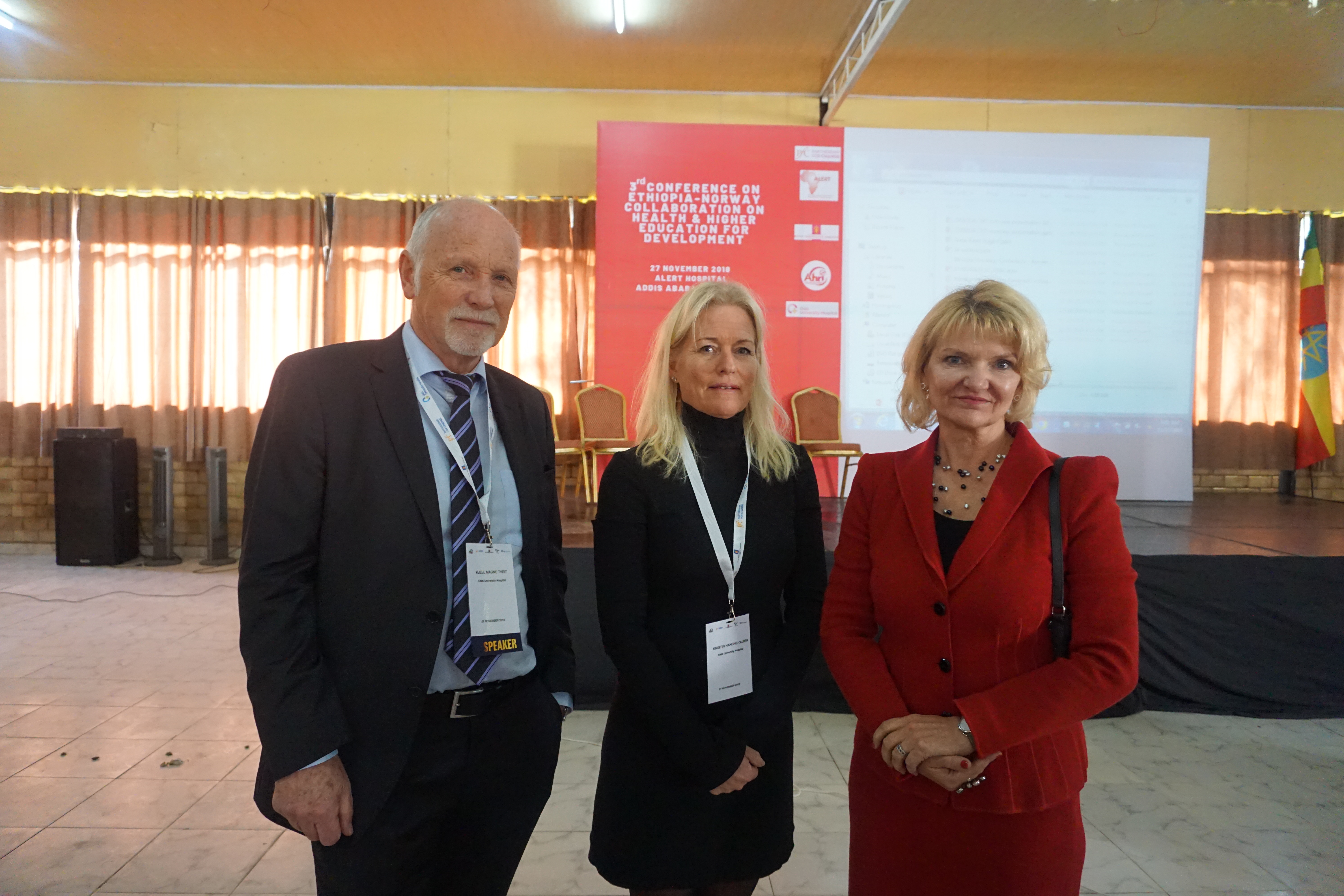 From left Dr Kjell Magne Tveit, Kristin Hanche-Olsen and Norwegian Ambassador to Ethiopia Merete Lundemo.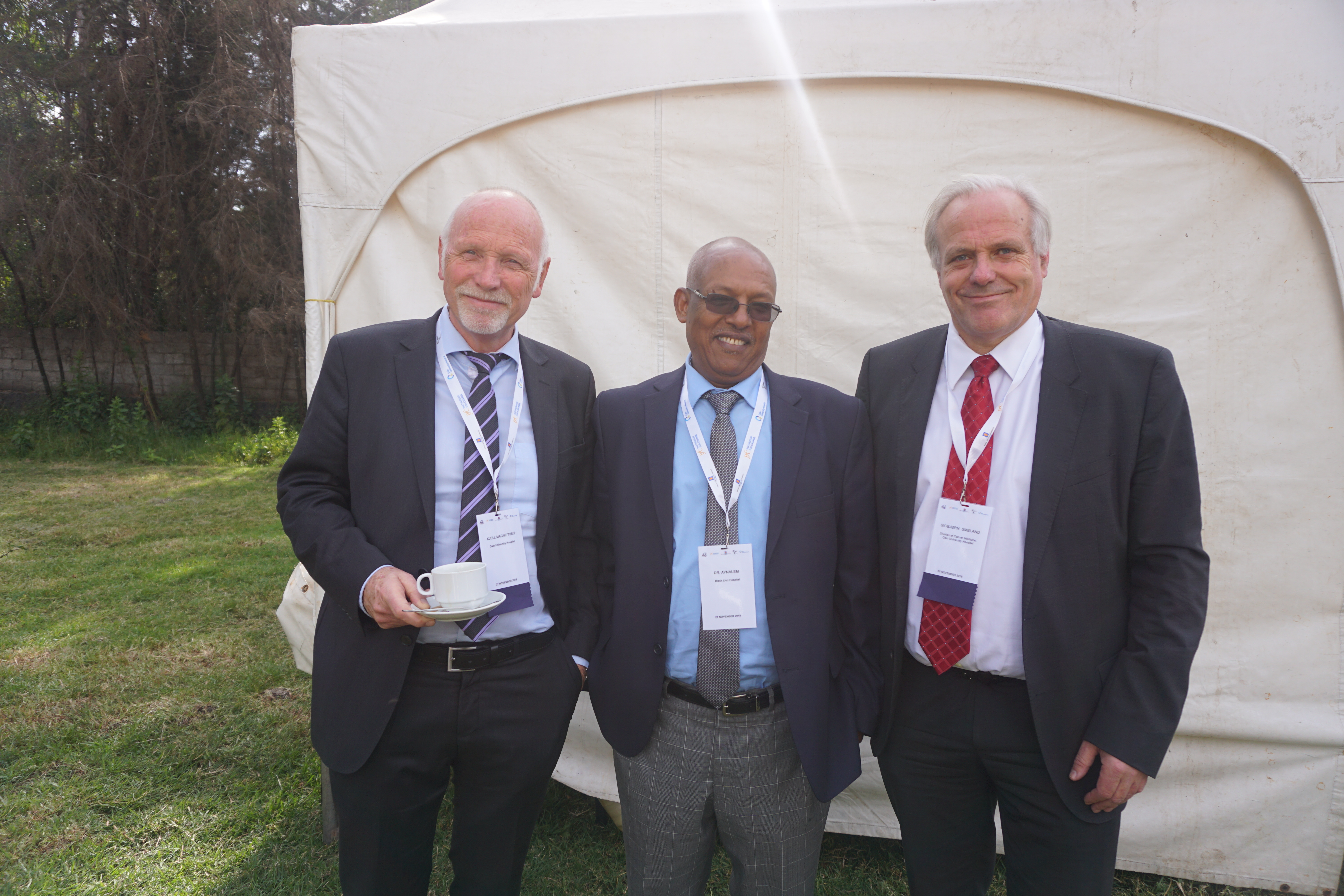 Dr Kjell Magne Tveit and Dr Aynalem Abreha presented the collaboration project on cancer at the conference. Oslo University Hospital has since 2013 been in a collaboration with Black Lion Hospital in Addis Ababa to contribute to educate oncology physicians and nurses together with Oslo Metropolitan University (OsloMet), University of Oslo and Pharmacists without borders. Until now 10 specialists in oncology have graduated and 30 are under specialization. 15 oncology nurses have graduated and a specialist program for radio therapists will start in the beginning of 2019 as an extension of the project.

Sigbjørn Smeland head of division of Cancer Medicine at OUH participated at the conference for the first time and visited the oncology department at Black Lion Hospital. He is positive towards the collaboration between OUH and Black Lion Hospital; "Based on the enormous need of capacity and competence in Ethiopia, we see it as our job to contribute and share our knowledge to improve the care of cancer patients" says Smeland.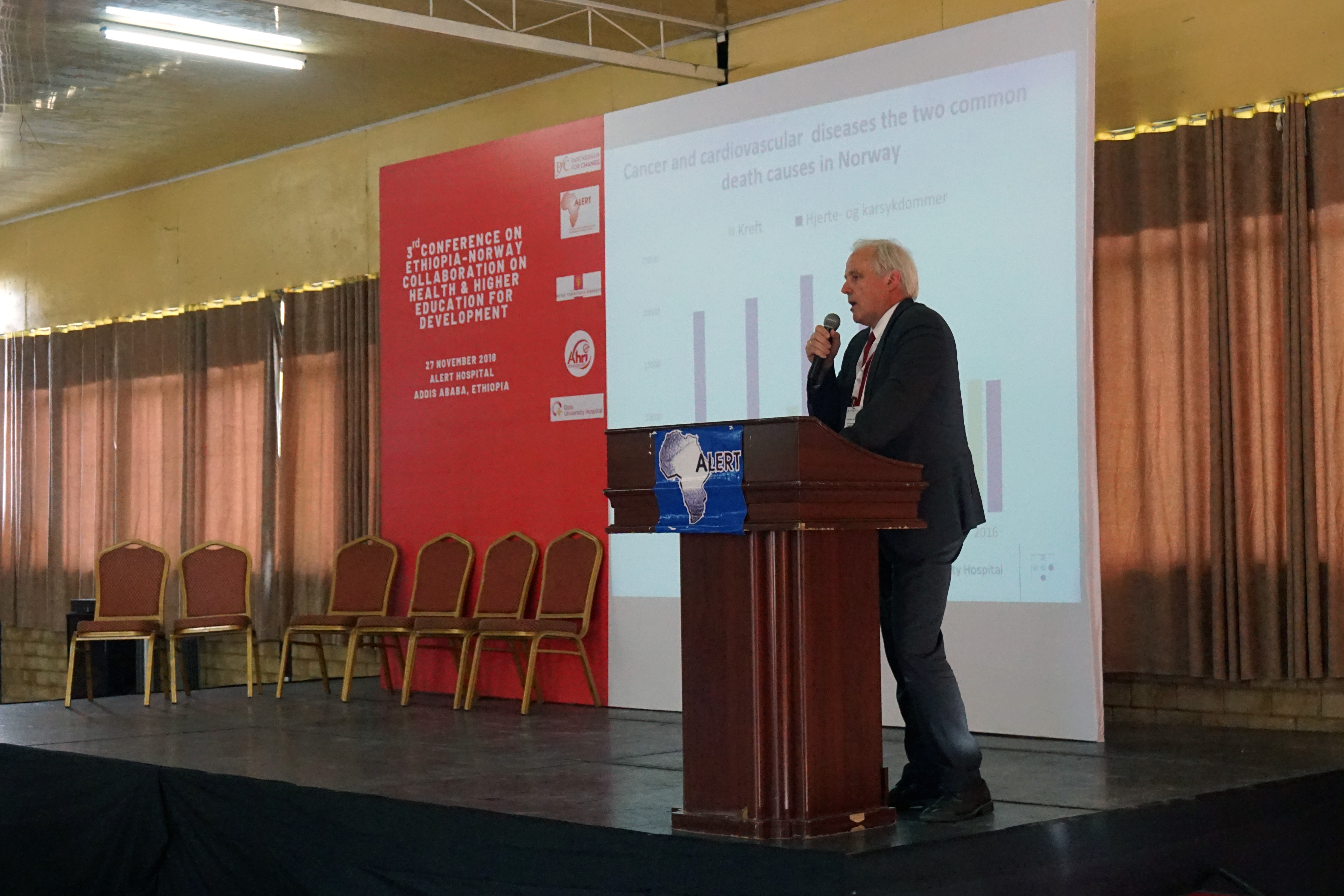 Ethiopia and Norway have a long history of cooperation and strong ties. Ethiopia is a country with economic growth and has health and education as one of its highest priorities. OUH has also been approached to share knowledge and assist with establishing a Human Milk Bank at St. Paul Hospital in Addis Ababa. Terje Rootwelt, head of Division of Paediatric and Adolescent Medicine at OUH took part at the conference talking about Human Milk Banks and the importance of a good functioning Neonatology department. Rootwelt wants to look at different possibilities for collaboration on establishing a Human Milk Bank and improved newborn care at St. Paul hospital.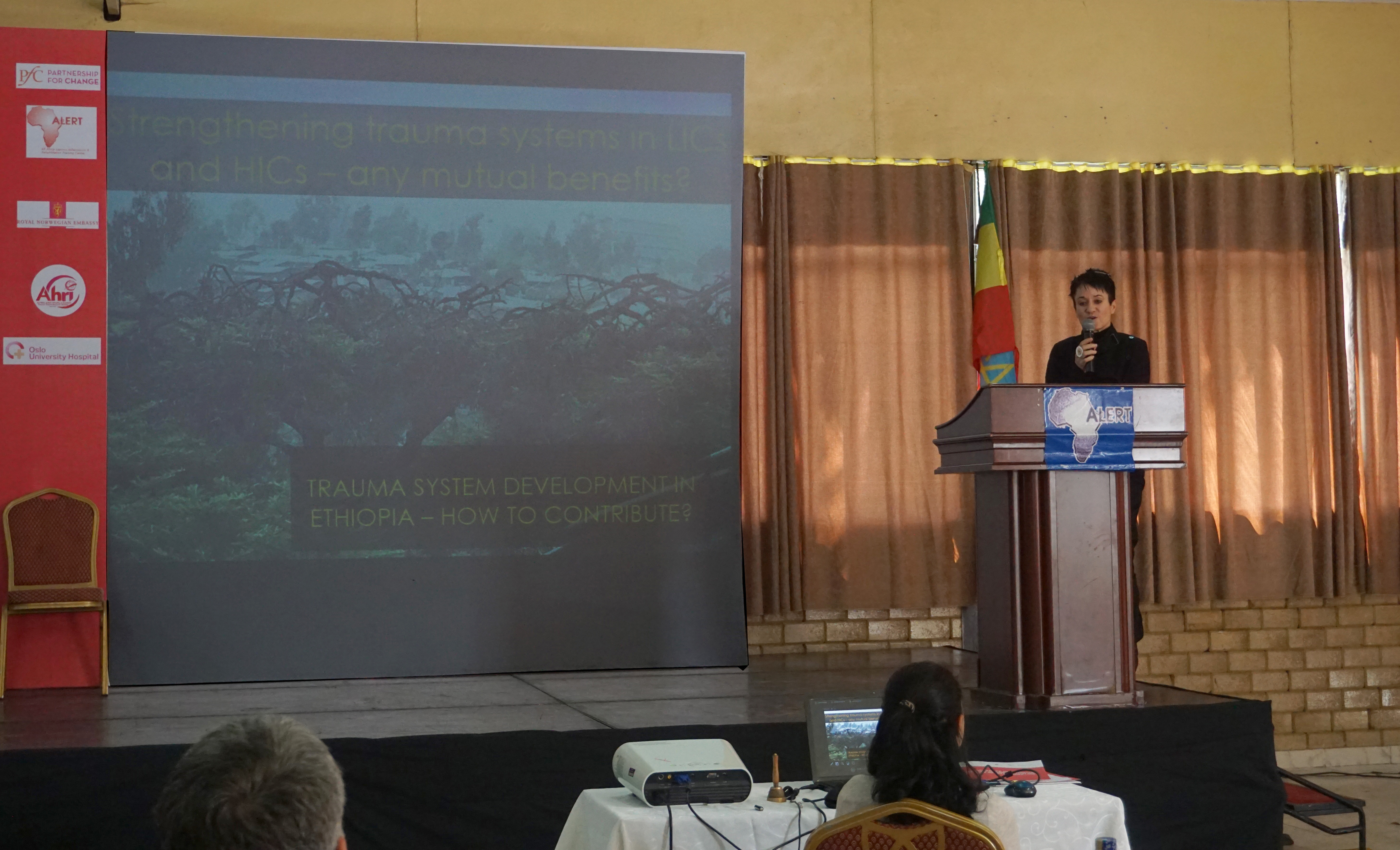 Dr Tina Gaarder is a trauma surgeon and Head of Department of Traumatology at OUH. She held a presentation on developing an Ethiopian trauma system. OUH is in dialogue with OsloMet regarding paramedics education in Ethiopia which will start up during 2019.
Kristin Hanche-Olsen is thankful to all speakers and participants at the conference and is looking forward to see everyone again in 2019 on the 4th conference.